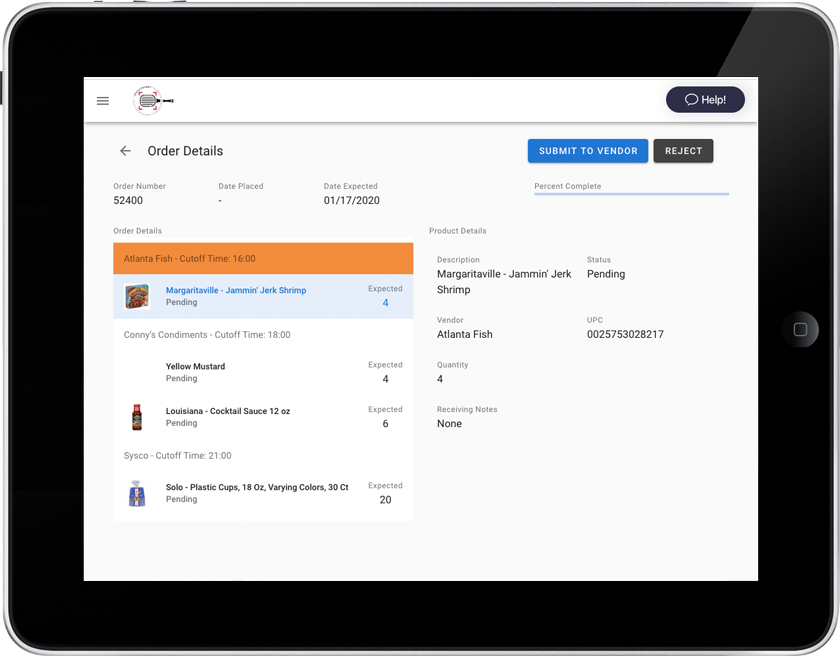 SkilletWorks is a cloud based restaurant application, enabling seamless, automated end to end procurement with all of a restaurant's food and liquor suppliers.
Using only a brief wizard setup, the entire purchasing process is managed from the user's mobile device or tablet with just a simple scan of the product barcode.
SkilletWorks communicates with 100's of restaurant suppliers including Sysco, National Distributors, and US Foods among other local regional suppliers.
Eliminate hand written orders, phone calls, voicemails and texts. Everything is seamless: the creation of the order and ordering, invoicing, payment of invoices and the integration of restaurant's daily POS information and receipt of orders directly into popular accounting packages like QuickBooks.